Today's Alert is
Enviro-Serv, Inc. - EVSV
Hello Traders,
I am bringing you what I believe to me a very strong and profitable alert today. I have been working around the clock to provide my readers with a strong winning pick and I think EVSV could be just that!
The stock closed yesterday at just $0.01. Historically these low priced picks perform very well and move fast, so I want to get right into the details.
About EVSV- Enviro-Serv, Inc.

Transfer Technology International Corp is a Delaware corporation. The Company is building a portfolio of highly profitable property maintenance services companies that are geographically concentrated in warm climate states. These companies provide year round services including pest management, lawn and ornamental care, pool maintenance, air conditioning/refrigeration engineering and a host of additional on site maintenance offerings. Transfer Technology International is in the process of changing its name to better reflect its business strategy.
Research has proven that approximately 75% of property service/maintenance companies employ less than 5 people. This business model is one that indicates that in fact most small service companies are managed by highly trained technicians. Although these companies may be smaller in size than there national counterparts they are usually running profitable well run companies enjoying higher than average margins in their respective business models.
This market place is often in need of capital for expansion, business consulting, exit strategies and business valuation needs in the event of merger and/or acquisitions. This creates an opportunity for a publicly traded company such as Enviro-Serv Inc. to utilize stock, cash or stock/cash hybrid to partner with such entities and to put them under our corporate umbrella. With their high quality management team and experience it is Enviro-Serv's strategy is to achieve growth by creating synergy through acquisition of private companies that are highly profitable in their space.
The Landscaping Services Market is forecasted to reach $80.06 Billion in 2015 as demand amongst residential customers will soon escalate due to the improvement of the economy. In preparation to Target the Multi-Billion Dollar Market, the company has Signed a Letter of Intent to acquire Royalty Lawn and Landscaping Inc., who renders full service landscaping and lawn care services to the Tampa, Florida area such as Monthly Maintenance Services, Landscaping, Irrigation, Sod Installation, and Commercial and Residential Design. Upon completion, Royalty Lawn and Landscaping Inc. will convert to a EVSV wholly owned subsidiary and bestow the company with over 400 clients.
Moreover, the company recently Signed Another Letter of Intent to acquire a highly recognized Florida-certified Air Conditioning Contractor, Air System Group, who will steer EVSV into another profitable services industry as this particular company has become the leading contractor for today's constructions projects. While servicing restaurants, schools, assisted living facilities, hotels, car dealerships and strip center with numerous residential and commercial applications, known clients include Circle K, an international chain-based convenience store, and Sunoco establishments.
EVSV recently announced its Entrance into projected $81 Billion U.S. Landscaping Industry. This has certainly captured the Attention of Wall Street! Trading Volume has been Progressively Increasing, while the PPS has taken an Opportunistic Dip.
EVSV is currently trading just a Hair Above its 52-Low and I Suspect that EVSV has hit Rock-Bottom, and is ready for a Reversal up the Chart.
With it's Super Low Float of just 86,592,291
EVSV
should
Move Upward
with Ease. Remember to trade smart and don't get greedy!
***Please sign up for my FREE Text Message list***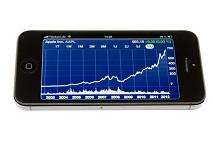 Emails tend to take too long to be received and my alerts immediately start gaining momentum when the market opens. By signing up to my text messages you will receive my alerts at 9:30am EST every time!
Just text the words "StockAlerts" to "96362" and start
Receiving alerts immediately on your phone.
---
Disclaimer
Never invest in any stock featured on our site or emails unless you can afford to lose your entire investment.
The disclaimer is to be read and fully understood before using our site, or joining our email list.
PLEASE NOTE WELL: This report is for information purposes only, and is neither a solicitation nor recommendation to buy nor an offer to sell securities. pennystockpickalert.com and its employees are not a registered investment advisor and is not a broker-dealer in any jurisdiction whatsoever. Full disclaimer can be read at http://www.pennystockpickalert.com/disclaimer
Release of Liability:
Through use of this website viewing or using you agree to hold pennystockpickalert.com, its operators owners and employees harmless and to completely release them from any and all liability due to any and all loss (monetary or otherwise), damage (monetary or otherwise), or injury (monetary or otherwise) that you may incur. The information contained herein is based on sources which we believe to be reliable but is not guaranteed by us as being accurate and does not purport to be a complete statement or summary of the available data. pennystockpickalert.com's affiliates may from time to time have a position in the securities mentioned herein and may increase or decrease such positions without notice. Any information, opinions and analysis contained herein are based upon sources believed to be reliable, but no representation, expressed or implied, is made as to its accuracy, completeness or correctness. The opinions contained herein reflect our current judgment and are subject to change without notice. pennystockpickalert.com accepts no liability for any losses arising from an investor's reliance on the use of this material. pennystockpickalert.com has agreed to be compensated fifteen thousand dollars for a one day public awareness marketing campaign for EVSV from the third party StockMister LLC. Consequently, pennystockpickalert.com has an inherent conflict of interest in publishing this report. Upon receipt of the EVSV shares, the third party and/or their related persons and affiliated entities will sell shares of common stock of EVSV in the open market at any time without notice. In some instances the third party identified herein has bought and sold, is buying and selling and will buy and sell shares of the featured company's shares. pennystockpickalert.com will not update any purchases and sales of any shares of the company profiled in any future postings on pennystockpickalert.com emails, website or other medium utilized to feature or disseminate information. Your purchase of EVSV shares will likely increase the value of your position in EVSV shares. pennystockpickalert.com and/or the third party, its related persons and affiliated entities, and sales by EVSV will likely decrease the value of your position in EVSV shares. pennystockpickalert.com does not set price targets on securities. All information on featured companies is provided by the companies profiled, or is available from public sources and pennystockpickalert.com makes no representations, warranties or guarantees as to the accuracy or completeness of the disclosure by the profiled companies. Any claims or Statements should be deemed apocryphal. pennystockpickalert.com encourages readers and investors to supplement the information in these reports with independent research and other pro advice.