Today's Alert is
Panex Resources Inc. - DBGF
Hello Traders,
I have spent the past couple of days researching the OTC Markets for a stock that has a similar set-up to some of my incredibly profitable Winning Plays. After a lot of searching I have found DBGF! This play has a low float, small market cap and closed yesterday at just $.009. In addition to the technical set-up DBGF has recently released MAJOR NEWS!



This play appears to hold insane profit potential and I am urging readers to start their research immediately. DBGF looks like it could easily provide Triple Digit if not Quadruple Digit Gains! Let's get into the details.
About DBGF- Panex Resources Inc.
(Current PPS. $.009)
Panex Resources Inc. (Panex), an exploration stage company, engages in the acquisition and exploration of mineral properties. The company intends to explore for commercially viable deposits of base and precious minerals, such as gold, silver, lead, barium, mercury, copper, and zinc minerals, as well as bulk commodity minerals, such as coal, iron, and potash.
As we have seen time and time again exploration companies equates to one main prospect... Finding GOLD! DBGF recently announced exciting news that could quickly put this company on the radar of many potential investors!
"Panex Acquires 55% Interest in Giro Goldfields and Announces New CEO"
ZUG, SWITZERLAND--(Marketwired - Dec 9, 2013) - Panex Resources Inc. (the "Company", or "Panex") (DBGF) is pleased to announce that it has acquired 85% of Amani Consulting SPRL currently in Joint Venture with state entity La Société Minière de Kilo Moto (Sokimo). The company now owns an ultimate 55% interest in Giro Goldfields SPRL (Giro). Amani has a 65% interest and Sokimo has a 35% free carried interest in Giro which is comprised of two exploitation permits, PE's 5046 and 5049, covering a surface area of 610sqkm. The permits lie within 20 - 30km west of Randgold/Ashanti's 20Moz Kibali gold deposits.
The Board of Directors is pleased to announce the appointment of Mr Mark Gasson as Chief Executive Officer and President of Panex. Mr Gasson replaces Mr Eckhof who will retain his position as non-executive Director.
The Board is delighted to have Mr Gasson join the Board as he brings vast experience and management skills which will have a significant impact in the exploration and development of Panex's highly prospective mineral projects in the Democratic Republic of Congo.
Mr Gasson is a geologist with more than 25 years of experience developing mineral deposits throughout the globe including Africa. He has held senior positions with a number of Australian and international mining companies operating in Africa. His most recent position was Managing Director of Erongo Energy Limited (ASX:ARN) and he was previously the Exploration Manager-East Africa for Gallery Gold Limited and the Executive Director of Exploration for Tiger Resources Limited.
The Board wishes to thank Mr Eckhof for his dedication to the Company as CEO.
Further details on the Giro Project: located within twenty-thirty kilometers to the west of Randgold Resources' multi-million ounce Kibali Gold deposits. Randgold and partners Ashanti commenced first production in September 2013 and are expecting to produce 550,000oz of gold in 2014. Both projects occur within the Kilo-Moto Belt, one of the world's principal greenstone belts which hosts Anglogold Ashanti's deposits to the east, Loncore and Kilogold deposits to the south and 50Moz of gold discovered in Tanzania since 1994.
The Giro Project area is underlain by highly prospective volcano-sedimentary lithologies in a similar structural and lithological setting as the Kibali gold deposits. Both primary and alluvial gold was mined from two main areas, the Giro and Tora areas, during Belgian rule and today these areas are mined extensively by artisanal miners.
At Giro, a wide quartz vein with an average grade of 16g/t Au was mined within a shear potentially 2km long and 100m wide. Channel samples from the base of artisanal workings within the shear returned significant grades including 3.5m @ 36.6g/t Au and 8m @ 3.6g/t Au confirming the potential for significant grade and widths within the shear.
Two Belgian pits located along a 4km west-east trending structure were mined at Tora. Historic focus was on high grade quartz veins which returned grades of of 0.8m @ 21.6g/t Au, 0.6m @ 37g/t Au and 0.35m @ 485g/t Au from Belgian drilling.
The area has not been explored for over 50 years (since the Belgian colonial era) and has never been subjected to modern exploration.
The Company is targeting broad mineralised shear structures with excellent potential to host multi-million ounce gold resources from surface from at least 5 target areas within the project.
Carefully read the full press release here: http://finance.yahoo.com/news/panex-acquires-55-interest-giro-140100529.html
Market Outlook
The price of gold has increased significantly since 2002 and many experts claim that gold's dramatic increase in price is still unfinished.
The price of gold has reached record levels, surpassing $1,900.00 per ounce in the fall of 2011. Prices are expected to remain high; driven by increasing demand and overall limited supply of commercially viable producing mines.
Globally, the ongoing political strife in many regions combined with increasing doubt of the major currencies (USD and Euro) has further fueled the world's appetite for gold. Specifically, accelerating demand from India and China, increasing global uncertainty over economic recovery and an increase in electronics demand are keeping prices high. Supply has been falling as previous under-investment when prices were lower left no room for development of future sources. As the gap between demand and supply grows larger, the opportunity for investors in new sources becomes increasingly viable.
Gold stocks are hot on wall street and DBGF's recent news release could quickly gain serious recognition with the investment community! Increased awareness to the company could cause massive momentum and send DBGF to a new potential high!



This play could be an extremely fast mover so make sure you are prepared! You can continue your research at the company website here: http://panexresources.com/
***Please sign up for my FREE Text Message list***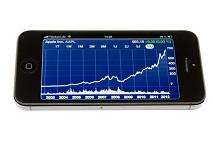 Emails tend to take too long to be received and my alerts immediately start gaining momentum when the market opens. By signing up to my text messages you will receive my alerts at 9:30am EST every time!
Just text the words "StockAlerts" to "96362" and start
Receiving alerts immediately on your phone.
---
Disclaimer
Never invest in any stock featured on our site or emails unless you can afford to lose your entire investment.
The disclaimer is to be read and fully understood before using our site, or joining our email list.
PLEASE NOTE WELL: This report is for information purposes only, and is neither a solicitation nor recommendation to buy nor an offer to sell securities. pennystockpickalert.com and its employees are not a registered investment advisor and is not a broker-dealer in any jurisdiction whatsoever. Full disclaimer can be read at http://www.pennystockpickalert.com/disclaimer
Release of Liability:
Through use of this website viewing or using you agree to hold pennystockpickalert.com, its operators owners and employees harmless and to completely release them from any and all liability due to any and all loss (monetary or otherwise), damage (monetary or otherwise), or injury (monetary or otherwise) that you may incur. The information contained herein is based on sources which we believe to be reliable but is not guaranteed by us as being accurate and does not purport to be a complete statement or summary of the available data. pennystockpickalert.com's affiliates may from time to time have a position in the securities mentioned herein and may increase or decrease such positions without notice. Any information, opinions and analysis contained herein are based upon sources believed to be reliable, but no representation, expressed or implied, is made as to its accuracy, completeness or correctness. The opinions contained herein reflect our current judgment and are subject to change without notice. pennystockpickalert.com accepts no liability for any losses arising from an investor's reliance on the use of this material. All information on featured companies is provided by the companies profiled, or is available from public sources and pennystockpickalert.com makes no representations, warranties or guarantees as to the accuracy or completeness of the disclosure by the profiled companies. Any claims or Statements should be deemed apocryphal. pennystockpickalert.com encourages readers and investors to supplement the information in these reports with independent research and other pro advice.