Today's Alert is
Virtual Sourcing, Inc. - PGCX
Hello Traders,
PGCX is my new alert for Monday's trading session. The last time I alerted this stock it went from $.16 to $.59 in one day for real possible gains of 260% and then continued to reach new highs later that week.
Get ready for the excitement! PGCX closed on Friday at just $.05, this means if we could reach past highs today it would represent a gain of over 1000%!!
The company released an impressive news released in November stating, "PGCX has received an increase to $25 million in acquisition financing in preparation for additional acquisitions currently being reviewed. Our capital formation agreement for acquisitions and operational funding remains at $25 million bringing our current total engagement package to $50,000,000."
Read Full Press Release Here: http://finance.yahoo.com/news/virtual-sourcing-inc-receives-increase-131736240.html
About PGCX - VIRTUAL SOURCING, INC.
VIRTUAL SOURCING, INC (the "Company" or "VSI") common stock trades on OTC Markets as "PGCX." We are headquartered in the United States of America and provide most of our solutions to the Mid Atlantic region. The current focus of the company is the recycling and remediation of difficult waste streams such as fiberglass materials and other composites which is an "unattended" thirty billion dollar opportunity.
Company Website: http://www.virtualsourcinginc.com/
The Company has the unique ability to enter this market as the result of; (1) licensing of patented technology (the patent is licensed through Amour Fiber Core, Inc.) used to remediate fibers (2) demands on the manufacturers and contractors to recycle the waste in an environmentally friendly manner (3) demands by the fiberglass industry to remove "fiber piles" of waste from fiberglass manufacturing sites (4) a signed agreement to size all of the inventory and current contracts of the licensor. Near term, negotiated sources of supply have been contracted from entities that have a pressing need to recycle wind turbine blades, boat hulls, and car bodies. The largest supplier of waste for our recycling method is the fiberglass manufacturers and manufacturers using fiber laden materials. These recyclable materials are currently being inventoried at five sites across the U.S.
The shares of PGCX are trading at a mere $0.5, but after coming into possession of their new ground breaking patented technology for the recycling of one of the world's most abundant waste sources, they are unlikely to be here for long!
There are literally tens of millions of dollars of potential stable revenue streams awaiting the firm's new technology. On both the recycling front, and the sale of products made from their recycled fiber materials, PGCX is positioning itself to capitalize on business opportunities in billion dollar verticals of the economy.
Allied Recycling Corp's (Ticker PGCX) engineering partners have developed a breakthrough technology for the recycling of one of the world's most produced- and discarded - materials, Fiberglass. Fiberglass is one of the top compounds produced in the world today. It's main attributes – durability, strength, flexibility of form, and light weight, make it an attractive option in the construction of a vast array of consumer products, construction materials, and transportation machines. Its production and use in society has grown exponentially since it's first introduction into popular culture in the 1950's.
The fiberglass industry has been searching for decades for responsible methods that would allow it to use its substantial waste for the betterment of society while having less impact on the environment. Many of these facilities generate between eight and ten million pounds of waste annually. This provides PGCX with a vast inventory resource whose removal contracts will generate stable, sizable income streams.
The company plans to be operating facilities by the end of the year at major fiberglass manufacturing locations along the Atlantic coast, and in Texas, North Carolina, Florida, Mississippi, and Louisiana- just for starters.
The company will be employing a unique patented mobile operation upon the completion of the 'miniaturization' of the machinery utilized in the recycling process. The ability to deploy recycling operations to a specific site for large waste removal projects at set construction or reclamation sites should prove to be hugely profitable.
Market Outlook
Recycling has come a long way since its fledgling days in the 1980's. It reaches into nearly every corner of the economy, and is a multi-billion dollar enterprise. The manufacturing of end use products from recycled materials has grown rapidly and is now a significant part of the U.S. economy.
America's dependence on light-weight fiberglass and composites has been increasing annually since the early 1950's. Recycling of all mass produced products and materials has become an essential part of the global consciousness. Most materials have been part of the recycling structure for the better part of two decades now. Not fiberglass. PGCX plans to change this. The following are some of the providers of the company's impressive pent-up damage for waste management of the compound.
1. The Fiberglass Industry: The largest supplier of waste for the company's recycling method is the fiberglass manufacturers and manufacturers using fiber laden materials. The fiberglass industry and their customers pay tens of millions of dollars in tipping fees annually to landfills in order to discard their waste. The tonnage is massive in scope. PGCX's cost-effective approach allows industry participants to pay those fees to the company either at a contracted revenue neutral price or in some instances for less than landfill prices.
2. Industrial Manufacturers are paying large sums of money to dispose of their fiberglass waste annually. Most are unable to locate suitable and cost effective waste disposal sites. The growth in the fiberglass building material industry alone surpasses the growth rates of wood, steel, and aluminum as stated in reports published by Owens Corning. Sales in the fiberglass industry, exceeds $7 billion annually with growth rates expected to exceed 7% each year through 2016. The industry produced more than 14 million metric ton in 2011 and is expected to reach approximately 17 million metric ton in 2017. There are hundreds of millions of metric tons of the compound estimates to be in the marketplace, much of which is in need of 'retirement.'
3. Many Fortune 500 companies are substantial users of fiberglass or composites in their respective industries. The list of potential customers for recycling the compound include Owens Corning, PPG Industries, Fruehauf, Brunswick, the U.S. Navy, coastal states governments, boat manufacturers, and hosts of others in aeronautics, automobiles and their support industries. In other words- customer potential is extraordinarily positive.
4. The wind energy industry is also in dire need of assistance with their recycling & disposal process. Their need for a cost-effective means of disposal or recycling is growing and will continue to grow exponentially. The blades from wind turbines are made chiefly from fiberglass. They range from 3 to 15 tons, and thousands of blades need to be decommissioned in the next five years. Four major wind turbine operators have already established packaged agreements with PGCX, and recycling activities are ready to proceed.
5. Boats: Fiberglass is a primary component in the construction of maritime vehicles. The responsible disposal of abandoned, damaged, destroyed, or simply unwanted boat hulls is a huge concern for the Federal government, as well as governments of coastal states. Catastrophic weather events along the eastern seaboard and the Gulf Coast in recent years have produced literally thousands of boats that are in need of recycling. The US Coast Guard estimates there are up to 15,000 or more boats and hulls from New Jersey to Texas coastline. Several thousand more can be retrieved from their sunken locations in coastal waters and tributaries.
PGCX upside is not limited to recycling revenue streams. Recycling income is the stable, steady income source that forms the foundation of the company's cash flow base. However, the company actively pursues the innovation, development and production of end use products made from the 'Fiber-Fluff' that is the core byproduct of their patented recycling process.
PGCX has proved to be a HUGE winner in the past and I believe we could see similar results today! Get ready for an exciting trading session and continue your research here:
PGCX Website: http://www.virtualsourcinginc.com/
PGCX Chart: http://www.otcmarkets.com/stock/PGCX/chart

PGCX News: http://www.otcmarkets.com/stock/PGCX/news
***Please sign up for my FREE Text Message list***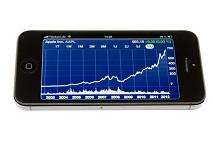 Emails tend to take too long to be received and my alerts immediately start gaining momentum when the market opens. By signing up to my text messages you will receive my alerts at 9:30am EST every time!
Just text the words "StockAlerts" to "96362" and start
Receiving alerts immediately on your phone.
---
Disclaimer
Never invest in any stock featured on our site or emails unless you can afford to lose your entire investment.
The disclaimer is to be read and fully understood before using our site, or joining our email list.
PLEASE NOTE WELL: This report is for information purposes only, and is neither a solicitation nor recommendation to buy nor an offer to sell securities. pennystockpickalert.com and its employees are not a registered investment advisor and is not a broker-dealer in any jurisdiction whatsoever. Full disclaimer can be read at http://www.pennystockpickalert.com/disclaimer
Release of Liability:
Through use of this website viewing or using you agree to hold pennystockpickalert.com, its operators owners and employees harmless and to completely release them from any and all liability due to any and all loss (monetary or otherwise), damage (monetary or otherwise), or injury (monetary or otherwise) that you may incur. The information contained herein is based on sources which we believe to be reliable but is not guaranteed by us as being accurate and does not purport to be a complete statement or summary of the available data. pennystockpickalert.com's affiliates may from time to time have a position in the securities mentioned herein and may increase or decrease such positions without notice. Any information, opinions and analysis contained herein are based upon sources believed to be reliable, but no representation, expressed or implied, is made as to its accuracy, completeness or correctness. The opinions contained herein reflect our current judgment and are subject to change without notice. pennystockpickalert.com accepts no liability for any losses arising from an investor's reliance on the use of this material. pennystockpickalert.com has agreed to be compensated fifteen thousand dollars for a one day public awareness marketing campaign for PGCX by a th rid party non affiliate. Consequently, pennystockpickalert.com has an inherent conflict of interest in publishing this report. Upon receipt of the PGCX shares, the third party and/or their related persons and affiliated entities will sell shares of common stock of PGCX in the open market at any time without notice. In some instances the third party identified herein has bought and sold, is buying and selling and will buy and sell shares of the featured company's shares. pennystockpickalert.com will not update any purchases and sales of any shares of the company profiled in any future postings on pennystockpickalert.com emails, website or other medium utilized to feature or disseminate information. Your purchase of PGCX shares will likely increase the value of your position in PGCX shares. pennystockpickalert.com and/or the third party, its related persons and affiliated entities, and sales by PGCX will likely decrease the value of your position in PGCX shares. pennystockpickalert.com does not set price targets on securities. All information on featured companies is provided by the companies profiled, or is available from public sources and pennystockpickalert.com makes no representations, warranties or guarantees as to the accuracy or completeness of the disclosure by the profiled companies. Any claims or Statements should be deemed apocryphal. pennystockpickalert.com encourages readers and investors to supplement the information in these reports with independent research and other pro advice.