Today's Alert is
Canyon Gold Corp. - CGCC
The markets have opened and it is time to turn your attention to my new alert CGCC!
CGCC is a Gold exploration company with ownership of 30 mineral lease claims! You would think with this kind of potential to literally "Strike Gold", that the company would have the attention of many investors. However, the average trading volume over the past 3 months is under 14k shares per day!
It looks like we just discovered a potential Gold Mine! Let's dig a little deeper to find out what CGCC has to offer.
About CGCC – Canyon Gold Corp.
(Current PPS. $.15)
CanyonGold is a gold exploration company which owns 30 mineral lease claims and has optioned 280 mineral lease claims for a total of 10.3 sections, approximately 6,613 acres, situated on the mineral-rich NE-SW 'Long Canyon Trend' on the range to the immediate west of the Pequop Mountains in the Spruce Ridge area of Nevada – a region experiencing vast new gold discoveries.
CanyonGold plans to explore its claims for a large tonnage Carlin-type of gold deposit.
CanyonGold's Exploration. With completion of its phase one exploration and delivery of the extensive Geological Report prepared consistent with Canadian Securities NI 43.101 Technical Report requirements. The findings on the claims as given in the report recommend continuation with the planned Phase Two exploration program.
CanyonGold's Expansion Plans. Canyon Gold plans to increase its claim holdings in the Long Canyon Trend - Spruce Ridge area through summer 2013 by exercising an existing property lease options, subject to financing.
CanyonGold's Team. As a relative newcomer to the mineral exploration field, CanyonGold has assembled an accomplished executive management team, with experienced professionals on its Board of Advisors. As the company and its operations grow the company continues to seek out experienced professionals to augment its Board and Advisory Committee.
The success of other exploration companies exploring on properties surrounding CanyonGold's leased properties has confirmed the exceptional gold deposits potential to become a major Nevada gold producer in the coming years.
Canyon Gold's Corp.'s Philosophy is to build sustained shareholder value through expansion, exploration and discovery of Carlin-type gold deposits.
Currently, CGCC projects include:
The Spruce Ridge, Nevada project is on the adjacent range immediately west of the recent Pequop Mountains, Long Canyon Trend major discovery by Fronteer Gold of a substantial Carlin-type gold deposit. The Long Canyon deposit was acquired in February 2011 by Newmont Mining Corporation USA for a reported $2.3 billion.
As of January 12, 2011, published ore resources at Long Canyon were 1,396,000 oz. of gold at an average grade of 2.36 grams per gold per ton contained in 18,371,000 tons of ore. Inferred resources were 803,000 oz. of gold at average grade of 2.24 grams gold per ton contained in 11,170,000 tons of rock.
Market Outlook
Nevada is now the leading gold-producing state in the nation, in 2007 producing 80% of the gold mined in the United States. Almost all the gold in Nevada comes from large open pit mining and cyanide heap leaching recovery. A number of major mining companies, such as Newmont Mining, operate gold mines in the state. Active gold mines include Jerritt Canyon and the Getchell Mine.
As of January 12, 2011, published ore resources at Long Canyon were 1,396,000 oz. of gold at an average grade of 2.36 grams per gold per ton contained in 18,371,000 tons of ore. Inferred resources were 803,000 oz. of gold at average grade of 2.24 grams gold per ton contained in 11,170,000 tons of rock.
The price of gold has increased significantly since 2002 and many experts claim that gold's dramatic increase in price is still unfinished. The price of gold has reached record levels, surpassing $1,900.00 per ounce in the fall of 2011. Prices are expected to remain high; driven by increasing demand and overall limited supply of commercially viable producing mines.
It is clear that CGCC has incredible opportunity on their horizon. With Gold prices on a steady incline over the past few years and a project based in the #1 Ranked Gold state in the country, CGCC is bound to capture investor's attention!
In 2009, Nevada reportedly had 75 million ounces in proven and potential reserves.
Trading at $.15 CGCC's PPS looks very attractive when you add up all that the company has to offer and the possibilities for future earnings.
Make sure you keep a close eye on CGCC today and keep checking your inbox for more details.
***Please sign up for my FREE Text Message list***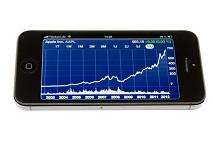 Emails tend to take too long to be received and my alerts immediately start gaining momentum when the market opens. By signing up to my text messages you will receive my alerts at 9:30am EST every time!
Just text the words "StockAlerts" to "96362" and start
Receiving alerts immediately on your phone.
---
Disclaimer
Never invest in any stock featured on our site or emails unless you can afford to lose your entire investment.
The disclaimer is to be read and fully understood before using our site, or joining our email list.
PLEASE NOTE WELL: This report is for information purposes only, and is neither a solicitation nor recommendation to buy nor an offer to sell securities. pennystockpickalert.com and its employees are not a registered investment advisor and is not a broker-dealer in any jurisdiction whatsoever. Full disclaimer can be read at http://www.pennystockpickalert.com/disclaimer
Release of Liability:
Through use of this website viewing or using you agree to hold pennystockpickalert.com, its operators owners and employees harmless and to completely release them from any and all liability due to any and all loss (monetary or otherwise), damage (monetary or otherwise), or injury (monetary or otherwise) that you may incur. The information contained herein is based on sources which we believe to be reliable but is not guaranteed by us as being accurate and does not purport to be a complete statement or summary of the available data. pennystockpickalert.com's affiliates may from time to time have a position in the securities mentioned herein and may increase or decrease such positions without notice. Any information, opinions and analysis contained herein are based upon sources believed to be reliable, but no representation, expressed or implied, is made as to its accuracy, completeness or correctness. The opinions contained herein reflect our current judgment and are subject to change without notice. pennystockpickalert.com accepts no liability for any losses arising from an investor's reliance on the use of this material. pennystockpickalert.com expects to be compensated twenty thousand dollars for a one day public awareness marketing campaign for CGCC by a third party non affiliate. Consequently, pennystockpickalert.com has an inherent conflict of interest in publishing this report. Upon receipt of the CGCC shares, the third party and/or their related persons and affiliated entities will sell shares of common stock of CGCC in the open market at any time without notice. In some instances the third party identified herein has bought and sold, is buying and selling and will buy and sell shares of the featured company's shares. pennystockpickalert.com will not update any purchases and sales of any shares of the company profiled in any future postings on pennystockpickalert.com emails, website or other medium utilized to feature or disseminate information. Your purchase of CGCC shares will likely increase the value of your position in CGCC shares. pennystockpickalert.com and/or the third party, its related persons and affiliated entities, and sales by CGCC will likely decrease the value of your position in CGCC shares. pennystockpickalert.com does not set price targets on securities. All information on featured companies is provided by the companies profiled, or is available from public sources and pennystockpickalert.com makes no representations, warranties or guarantees as to the accuracy or completeness of the disclosure by the profiled companies. Any claims or Statements should be deemed apocryphal. pennystockpickalert.com encourages readers and investors to supplement the information in these reports with independent research and other pro advice.