Today's Alert is
Joway Health Industries Group Inc. - GTVI
Hello Traders,
Today's alert is driven by 2 key technical aspects, a tiny float and a thinly traded stock. With strong momentum we could see a surge in the current PPS of GTVI!
These alerts tend to move fast so make sure you trade carefully. Watch out for large gap-ups and the threat of heavy shorts. Make sure you trade smart and don't be greedy.

You need more? Read on….
About GTVI
G2 Ventures, Inc. is a corporation formed under the laws of the state of Texas on March 21, 2003. Our principal executive offices are located in Dallas, TX.
G2 Records
On April 1, 2003, GTVI acquired the business, assets and assumed the liabilities of G2 Companies, Inc., also a development stage company that had no revenues to date.
GTVI expects to use the net proceeds of this offering to operate as an independent production label for the purpose of recording and producing the music of solo artists and bands. This includes paying recording costs, engineering costs, producer costs and any other related costs of making full length compact discs including mixing and mastering associated artwork. G2 Ventures will then package and print up to 1,000 compact disc units for test marketing, promotion, and solicitation to major record labels and major recorded music distributors with the intent to sell the rights to the music or enter into a joint venture by licensing the distribution and sale of the recorded music.
Company Website: http://www.g2records.com/
Is this record company a ground floor opportunity? It appears that GTVI is in it's infancy phase and could quickly develop into a lucrative opportunity.
Their Sept 30, 2013 Q-10 report shows over 240K in gross profits and just under 400k in revenue…(read full report below)
http://www.otcmarkets.com/edgar/GetFilingPdf?FilingID=9611732
Investor Highlights
GTVI has a current market cap of $401,080, this is relatively low based on current revenues
GTVI has only 2.52 Million shares in the float according to Yahoo Finance
The level 2 box is indicating strong momentum could possibly push GTVI to much higher levels than the current PPS.
At only $.02 and virtually unknown to the common man….we have ourselves a day traders dream. GTVI looks to be the perfect play to bring life back to the OTC Markets. Time to hit it out of the park!
***Please sign up for my FREE Text Message list***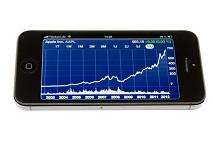 Emails tend to take too long to be received and my alerts immediately start gaining momentum when the market opens. By signing up to my text messages you will receive my alerts at 9:30am EST every time!
Just text the words "StockAlerts" to "96362" and start
Receiving alerts immediately on your phone.
---
Disclaimer
Never invest in any stock featured on our site or emails unless you can afford to lose your entire investment.
The disclaimer is to be read and fully understood before using our site, or joining our email list.
PLEASE NOTE WELL: This report is for information purposes only, and is neither a solicitation nor recommendation to buy nor an offer to sell securities. pennystockpickalert.com and its employees are not a registered investment advisor and is not a broker-dealer in any jurisdiction whatsoever. Full disclaimer can be read at http://www.pennystockpickalert.com/disclaimer
Release of Liability:
Through use of this website viewing or using you agree to hold pennystockpickalert.com, its operators owners and employees harmless and to completely release them from any and all liability due to any and all loss (monetary or otherwise), damage (monetary or otherwise), or injury (monetary or otherwise) that you may incur. The information contained herein is based on sources which we believe to be reliable but is not guaranteed by us as being accurate and does not purport to be a complete statement or summary of the available data. pennystockpickalert.com's affiliates may from time to time have a position in the securities mentioned herein and may increase or decrease such positions without notice. Any information, opinions and analysis contained herein are based upon sources believed to be reliable, but no representation, expressed or implied, is made as to its accuracy, completeness or correctness. The opinions contained herein reflect our current judgment and are subject to change without notice. pennystockpickalert.com accepts no liability for any losses arising from an investor's reliance on the use of this material. All information on featured companies is provided by the companies profiled, or is available from public sources and pennystockpickalert.com makes no representations, warranties or guarantees as to the accuracy or completeness of the disclosure by the profiled companies. Any claims or Statements should be deemed apocryphal. pennystockpickalert.com encourages readers and investors to supplement the information in these reports with independent research and other pro advice.