does its best to bring you accurate information but errors may and sometimes do occur. Always do your own research before investing. is not a licensed financial advisor. This is a paid for marketing newsletter which will state compensation, if any, for the specific company being marketed in the disclaimer at the end of this newsletter, this is not a solicitation or recommendation to buy or sell securities. is now fully owned and operated by Freedom Ventures, LLC.






WSFL is So Hot, It Could Burn the Sun!
Hello Trader Nation!
Nothing gets us going more than a nice fresh momentum play with tons of potential to start our morning.
That is exactly what WSFL offers!
Priced at a little over a penny, this low float opportunity could scorch the charts today!
Speaking of charts! ….This bottomed out play is sitting at its 52-week low. But when we look at some key statistics, (especially the TINY, ITTY BITTY float) we can't help but assume that with minimal momentum, this snowball could roll into a full avalanche of gains!
WSFL (Woodstock Holdings, Inc.)
WSFL may very well present an opportunity for some serious success today.
This selected pick has the technical setup that experienced day traders dream of!
WSFL has a float value of under $50K at its current price. That means that with real positive momentum, this pepper hot pick could be reintroduced to a new 52-week high, or close to it!
You've all seen many of my alerted plays hit multiple digit gains. This pick could be one of those!
WSFL appears like it has all the criteria that our recent multiple digit gainers have had...and here's more info one the company below:
BUSINESS SUMMARY
(WSFL – Woodstock Holdings, Inc.)
Woodstock Holdings, Inc. provides securities brokerage and investment banking services in the United States. It offers full service commission and fee-based money management services to individual and institutional investors. The company sells stocks, mutual funds, bonds, variable annuities and life insurance products, managed accounts, and other investment advisory and financial planning products and services through a network of independent contractor registered representatives. It also provides planning and consulting services in various financial services areas, such as financial planning, tax planning, benefits consulting, corporate 401(k)s, and other types of financial structures. The company was formerly known as Woodstock Financial Group, Inc. and changed its name to Woodstock Holdings, Inc. in January 2010. Woodstock Holdings, Inc. was founded in 1995 and is headquartered in Woodstock, Georgia.
The mission of Woodstock Holdings, Inc. (WH) is to seek out candidates for acquisition that will build value for our shareholders. We currently own 100% of Woodstock Financial Group, Inc. (WFG), a FINRA member broker dealer licensed in all 50 states, Puerto Rico, Washington D.C.and U.S.Virgin Islands. WFG is also licensed as an insurance agency and is an SEC registered financial advisory firm.
Woodstock Financial Group Inc. for almost two decades has offered unparalleled customer support through a vast network of Financial Professionals throughout the United States. Their Firm is licensed in all 50 U.S. states and Puerto Rico.
Woodstock Financial Group Inc. is licensed as an insurance agency and is an SEC Registered Investment Advisor.
In addition to Insurance, Advisory, Financial Planning and Traditional Brokerage, they can offer many custom solutions for not only high net worth clients but also independent Financial Professionals.
Woodstock has previously been awarded the "Best of Business" award from the Atlanta Journal Constitution.
Southwest Securities currently clears security transactions for over 165 Broker Dealers.
MARKET OUTLOOK
Permanent paradigm shift. Many basic axioms that governed investor behavior and the operation of the industry have long since been discredited. Capital preservation has become the new mantra, particularly for the huge market of baby boomers entering retirement, as well as for institutions and government agencies managing their pensions. The bubble markets of the last decade are in the past and will not likely recur to the same extent in the near future. This means that double-digit investment returns will be exceedingly rare, and the traditional core markets of the US and EU may be approaching terminal mediocrity. Those firms that fail to adjust will face severe challenges to continued profitability and growth. Under the new paradigm, success will be determined by how managers can solve several key challenges.
Global economic risk factors, such as continued uncertainty over growth in emerging markets and the health of the Eurozone, have consistently proven to be key drivers to top-line revenue growth. The asset management industry is essentially a game of confidence — albeit one that is legitimate and highly regulated and, in theory at least, presents far more upside than downside. The basic proposition of the industry to the client is: give us your confidence by letting us manage your funds and, on a risk-adjusted basis, you will do better with us than with an insured bank deposit or cash stuffed under a mattress.
During the past bubble era, systemic risk was substantially viewed as a non-issue. Correspondingly, investors were almost exclusively focused on the expected performance of their asset managers and only marginally concerned about non-performance-related issues, such as operational risk, regulatory risk, liquidity risk, fund governance and transparency.
INVESTOR HIGHLIGHTS
WSFL seems to showcase a real solid technical setup for followers today.
WSFL appears like it has all the criteria that our recent multiple digit gainers have had.
WSFL has a float value under $50K (at its current price) and like you read a little earlier in this newsletter, with minimum momentum this pepper hot pick could be reintroduced to new highs!
Start by researching this play for yourselves. Do your own studying on this peach now!
Always remember to book a profit when you can and NEVER risk more than you afford to lose.
These OTC markets can be quick and volatile so keep your head on a swivel and enjoy today's journey!
Happy Trading!
***Please sign up for my FREE Text Message list***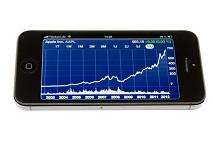 Emails tend to take too long to be received and my alerts immediately start gaining momentum when the market opens. By signing up to my text messages you will receive my alerts at 9:30am EST every time!
Just text the words "StockPicks" to "95577" and start
Receiving alerts immediately on your phone.
Dear Reader: Sadly, there is no magic formula to getting rich. Success in the stock market can only come from the best prospects for price appreciation and can only be achieved through proper and rigorous research and analysis. The opinions in this e-newsletter are just that, opinions of the authors. Information contained herein, while believed to be correct, is not guaranteed as accurate. Almost all the stocks I discuss in my newsletter I have been paid to talk about since that is the way this site makes money. I will always include any compensation I have or expect to receive if that happens to make a difference to you. Investing in stocks (especially penny stocks) involves high risks and you can lose all of money, so do not invest with money you cannot afford to lose.

The below Disclaimer is to be read in full:

Disclaimer

is now fully owned and operated by Freedom Ventures, LLC.
This newsletter is a paid advertisement, not a recommendation nor an offer to buy or sell securities. Our business model is to be financially compensated to market and promote small public companies. By reading our newsletter and our website you agree to the terms of our disclaimer, which are subject to change at any time. We are not registered or licensed in any jurisdiction whatsoever to provide investing advice or anything of an advisory or consultancy nature, and are therefore unqualified to give investment recommendations. Always do your own research and consult with a licensed investment professional before investing. This communication is never to be used as the basis of making investment decisions, and is for entertainment purposes only. At most, this communication should serve only as a starting point to do your own research and consult with a licensed professional regarding the companies profiled and discussed. Companies with low price per share are speculative and carry a high degree of risk, so only invest what you can afford to lose. By using our service you agree not to hold our site, its editor's, owners, or staff liable for any damages, financial or otherwise, that may occur due to any action you may take based on the information contained within our newsletters or on our website. We do not advise any reader take any specific action. Losses can be larger than expected if the company experiences any problems with liquidity or wide spreads. Our website and newsletter are for entertainment purposes only. Never invest purely based on our alerts. Gains mentioned in our newsletter and on our website may be based on EOD or intraday data. This publication and their owners and affiliates may hold positions in the securities mentioned in our alerts, which we may sell at any time without notice to our subscribers, which may have a negative impact on share prices.
Release of Liability: Through use of this website viewing or using you agree to hold , its operators owners and employees harmless and to completely release them from any and all liability due to any and all loss (monetary or otherwise), damage (monetary or otherwise), or injury (monetary or otherwise) that you may suffer. The information contained herein is based on sources, which we believe to be reliable, but is not guaranteed by us as being accurate and does not purport to be a complete statement or summary of the available data. Please be advised that is often compensated for issuing press releases, profiles or opinions concerning particular companies, its opinion is therefore biased and you should consider the factor when evaluating statements regarding a company. officers and directors do not own any shares of the mentioned company(s). When receives free or restricted trading shares as a compensation for a profiled company, may sell part or all of such shares during the period in which is performing such services. will disclose how many and what type of shares we have been compensated if we do receive shares or buy shares of a profiled company. will also disclose any compensation.
, which is now fully owned and operated by Freedom Ventures, LLC. has not been compensated for this email. This compensation/expected compensation is a major conflict of interest in our ability to be unbiased. Therefore, this newsletter should be read as a commercial advertisement only. The third party, company, or their affiliates will liquidate shares, which has the potential to hurt share prices. Notice of Stock Price Movements and Volatility Viewers of this newsletter should understand that trading activity and stock prices in many if not all cases tend to increase during the advertisement campaigns of the profiled companies and in many if not all cases tend to decrease thereafter. This tends to create above average volatility and price movements in the profiled company during the advertisement campaign that viewers should take into consideration at all times. Campaigns vary in length, and many are for short periods of time, typically less than a week. Our emails may contain forward-looking statements, which are not guaranteed to materialize due to a variety of factors. A company's actual performance could greatly differ from those described in any forward looking statements or announcements mentioned in this release. Factors that should be considered that could cause actual results to differ include: the size and growth of the market for the company's products; the company's ability to fund its capital requirements in the near term and in the long term; pricing pressures; unforeseen and/or unexpected circumstances in happenings; etc. and the risk factors and other factors set forth in the company's filings with the Securities and Exchange Commission. However, a company's past performance does not guarantee future results. We do not guarantee the timeliness, accuracy, or completeness of the information on our site or in our newsletters. The information in our email newsletters and on our website is believed to be accurate and correct, but has not been independently verified and is not guaranteed to be correct.
encourages readers and investors to supplement the information in this report with independent research and other professional advice. All information on featured companies is provided by the companies profiled, or is available from public sources and makes no representations, warranties or guarantees as to the accuracy or completeness of the disclosure by the profiled companies. Neither , nor any of its affiliates are not registered investment advisors or a broker dealer. Please read our FULL Disclaimer at http://www./disclaimer .