Our Alert is
Medient Studios, Inc. - MDNT
Hello Traders,
Today's play traded nice and steady just as I expected and produced some small gains in the morning. It was not a Triple Digit Winner but the company looks strong and should be kept on your radar.
I have a new alert tonight for Tuesday's trading session that is priced in the same range as today's pick, but I anticipate that it could possibly breakout to much higher levels!
For tomorrow I have a play that I am calling my "Oscar Winning Alert". That's right, my new pick MDNT is in the Motion Picture Industry and has already produced or financed over 250 Movies!
I am extremely excited to present MDNT to traders and believe we could have a true BREAKOUT opportunity with this alert. The chart has been showing a bullish pattern over the past week and NOW looks to be the perfect time for MDNT!
MDNT's first Hollywood production called "Yellow" was featured at the Toronto Film Festival and just won Best Picture at the Catalina Film Festival ('CFF') on September 22nd Yellow is a wildly inventive and visually dazzling head-trip from director Nick Cassavetes, whose previous movies include The Notebook, John Q, and My Sister's Keeper.
View The Movie Trailer Here: http://www.yellowthefilm.com/
About MDNT – Medient Studios, Inc.
(Current PPS $.30)
Medient Studios, Inc. (OTCQB: MDNT) is an entertainment content creation company with a strong presence in North America, Europe and India. Medient's management team has approximately 150 years of experience in the motion picture industry and is responsible for producing and/or financing over 250 movies. Medient is realigning the content creation process to enable efficiencies of scale and eliminate process waste by building a fully integrated movie and game production facility and campus on a 1550 acre property in Effingham County, Georgia. Once operational this production facility will be the largest of its kind in the United States.
The Company has produced a broad spectrum of films across various genres. These include such films as "Bombay Boys", a genre-defining Indie film that carried Indian cinema beyond the "song and dance" routine of Bollywood, and the award-winning Malayalam film "Aakshagopuram", which was the first Indian film to be entirely produced outside of that country. The film, which bought together talent from India and the UK, set a new benchmark in East - West collaboration. "Storage 24", a British horror film starring BAFTA award winner Noel Clarke was produced by Medient and released in 2012 by Universal Pictures.
Medient's latest film, "Yellow", is directed by Nick Cassavetes (The Notebook) and premiered to rave reviews and audience acclaim at the 2012 Toronto International Film Festival ("TIFF"). Critic reviews from TIFF included "surreal imagination"…"bizarre parallel realities"…"wildly inventive"…and "a cinematic trip of mind-bending proportions".
Company Website: http://www.medient.com
Market Outlook
The global motion picture and entertainment industry is expected to reach close to $87 billion, according to MarketLine. Box office sales represent the leading market segment, generating close to $32 billion, or over 36% of the overall market in terms of value.
Key Market Segments
The global online movie market is expected to reach almost $4.45 billion by 2017, according to research from Global Industry Analysts. Moving forward, market growth will be fuelled by broadband internet, increasing rentals and 3D movies. The number of movies available online is growing steadily, along with the online movie consumer base. With outfits such as Netflix and Apple facilitating movie downloads and viewing, consumers are quick to choose movies to rent or buy for home viewing.
The global online movie ticketing services industry is expected to reach almost $14 billion by 2017, according to research from Global Industry Analysts. Factors fuelling the market include the popularity of digital 3D screens. In 2010, global movie ticket sales reached $32 billion, representing more than a $2 billion increase in two years. Online movie booking is made easier by theaters detailing available seats, as done by sites like Moviefone and Fandango. The market has also benefited from broadband internet penetration, and the popularity of mobile devices, which mean consumers have easy access constantly.
The global movie industry continues to see growth, fuelled by the popularity of films, rising consumer income and technological developments. Box office growth continues to expand, with 3D screens meeting demand for films in 3D for a superior viewing experience. As 3D films involve higher admission charges, box-office revenues has benefited from their popularity.
The production and distribution of films is facilitated by developments in technology, with digital technology in particular revolutionizing the industry. As digital technology allows movie distribution to take place through fiber-optic cable or satellites, the future of movie theaters will be increasingly hassle free, perhaps one day breaking away completely from physical film, cutting the transport costs associated with metal film canisters.
MDNT is already making noise in Hollywood and working with some of the top talent in the industry including Nick Cassavetes. Mr. Cassavetes is best known for his Award Winning Film The Notebook. This film stars Ryan Gosling and Rachel McAdams as a young couple who fall in love during the early 1940s.
This movie was one of the most reputable Romantic Dramas in the last decade and had a total gross of $81MM in 2004!
Now MDNT just released their latest film by this award-winning director and is already creating lots of buzz at international film festivals as well as receiving raved reviews from critics.
MDNT is trading at $.30 and the stock has been on a steady rise over the past week. Once investors find out about the amazing potential MDNT holds we could see a Huge Potential Breakout Tomorrow!
Could we see $1.00 in the near future??
It is quite possible in my opinion (unlicensed) that we could see MDNT reach mush higher levels than the current PPS. The company reported annual revenues of over $3MM in 2012 and looks like it could surpass those numbers in 2013!!
Put MDNT On Your Radar Immediately!
***Please sign up for my FREE Text Message list***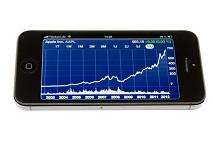 Emails tend to take too long to be received and my alerts immediately start gaining momentum when the market opens. By signing up to my text messages you will receive my alerts at 9:30am EST every time!
Just text the words "StockAlerts" to "96362" and start
Receiving alerts immediately on your phone.
---
Disclaimer
Never invest in any stock featured on our site or emails unless you can afford to lose your entire investment.
The disclaimer is to be read and fully understood before using our site, or joining our email list.
PLEASE NOTE WELL: This report is for information purposes only, and is neither a solicitation nor recommendation to buy nor an offer to sell securities. PennyStockPickAlert and its employees are not a registered investment advisor and is not a broker-dealer in any jurisdiction whatsoever. Full disclaimer can be read at http://www.pennystockpickalert.com/disclaimer
Release of Liability:
Through use of this website viewing or using you agree to hold PennyStockPickAlert, its operators owners and employees harmless and to completely release them from any and all liability due to any and all loss (monetary or otherwise), damage (monetary or otherwise), or injury (monetary or otherwise) that you may incur. The information contained herein is based on sources which we believe to be reliable but is not guaranteed by us as being accurate and does not purport to be a complete statement or summary of the available data. PennyStockPickAlert's affiliates may from time to time have a position in the securities mentioned herein and may increase or decrease such positions without notice. Any information, opinions and analysis contained herein are based upon sources believed to be reliable, but no representation, expressed or implied, is made as to its accuracy, completeness or correctness. The opinions contained herein reflect our current judgment and are subject to change without notice. PennyStockPickAlert accepts no liability for any losses arising from an investor's reliance on the use of this material. PennyStockPickAlert has agreed to be compensated twenty five thousand dollars for a one day public awareness marketing campaign for USRC from the third party Worldwide Product Inc. Additionally, PennyStockPickAlert has agreed to be compensated twenty two thousand five hundred dollars for a one day public awareness marketing campaign for MDNT from the third party LionsOfWallstreet. Consequently, PennyStockPickAlert has an inherent conflict of interest in publishing this report. Upon receipt of the MDNT shares, the third party and/or their related persons and affiliated entities will sell shares of common stock of MDNT in the open market at any time without notice. In some instances the third party identified herein has bought and sold, is buying and selling and will buy and sell shares of the featured company's shares. PennyStockPickAlert will not update any purchases and sales of any shares of the company profiled in any future postings on PennyStockPickAlert emails, website or other medium utilized to feature or disseminate information. Your purchase of MDNT shares will likely increase the value of your position in MDNT shares. PennyStockPickAlert and/or the third party, its related persons and affiliated entities, and sales by MDNT will likely decrease the value of your position in MDNT shares. PennyStockPickAlert does not set price targets on securities. All information on featured companies is provided by the companies profiled, or is available from public sources and PennyStockPickAlert makes no representations, warranties or guarantees as to the accuracy or completeness of the disclosure by the profiled companies. Any claims or Statements should be deemed apocryphal. PennyStockPickAlert encourages readers and investors to supplement the information in these reports with independent research and other pro advice.