Today's Alert is
Frontier Beverage Company - FBEC
It's been a fantastic start to the New Year and I am just getting started. My new pick is a penny play that has all the makings to become a HUGE potential winner.
FBEC is my new alert, the current PPS is $.01 and with the amount of buzz about this company it appears that these low prices won't last for long!
Why do I say this? Well, it is simple, the company has had very little trading activity over the past few months and the company just released BIG news yesterday regarding it's wholly owned subsidiary.
In addition to recent announcements and a low entry price FBEC has a low float with a market cap of just over $1MM. With increased awareness FBEC could see a surge in price during tomorrow's trading session.
Yesterday's news announcement spawned a late day rally causing FBEC to close up 100%!! The stock looks positioned for a major breakout through today's trading session!
FBEC's wholly owned subsidiary (22 Social Club Productions Inc.) is involved in the rapidly growing and popular market of Dance Festivals. Electronic Dance Music (EDM) festivals generated over $4 Million dollars in revenue last year and this trend is only getting bigger and is doing so FAST!
For the electro-elite, live shows are the most lucrative source of income. Unencumbered by most "traditional" band equipment, the cost of touring for DJs is extremely low. Meanwhile, the demand is skyrocketing. Promoters are capitalizing on the live experience with wildly successful EDM festivals including the Electric Daisy Carnival, Hard, Tomorrow land, and Electric Zoo, the first of which drew 320,000 people over three days this year in Las Vegas.
FBEC's subsidiary is also involved in much more than just EDM festivals. Let's look a little deeper into the company's fundamentals.
About FBEC- FRONTIER BEVERAGE COMPANY
Along with the subsidiaries the company has signed joint ventures and production partnerships.
Our business model is to grow via acquisitions, joint ventures and partnerships that help drive revenues and profits and synergize our revenues as the company holdings work together and form a solid network of professionals.
The company milestone is to develop a global network of professional which allows the company to mass purchase our projects and events, offer products and services on a global basis and develop and offer new cutting edge technology projects.
Our 2104 plans are to continue building our entertainment and technology network, seek additional acquisitions, joint ventures and partnerships as the company re-launches the beverage division.
Yesterday the company released exciting news, judging by the increase in volume and spike in price it has already caught the attention of Wall Street. Check out the press release below:
"Frontier Beverage Company Subsidiary Plans Additional Signings in 2014"
CARSON CITY, NV--(Marketwired - Jan 2, 2014) - Frontier Beverage Company Inc., (OTCQB: FBEC) subsidiary 22 Social Club Productions Inc. announced today that it plans to sign additional joint ventures, partnerships and acquisitions through 2014.
The company has plans for expansion into the Dance/Electronic, Rock and Country genres which will include revenue streams such as live event and festival productions, artist signings as well as film and music production and distribution.
The company continues discussions with Entertainment, Investment, Investor/Public Relations as well as Technology professionals to enhance and bring value to the company. The company is exploring funding a majority of their projects though direct event investment as they explore new opportunities with the goal of movement to the AMEX exchange in mind.
Frontier Beverage Company has diversified its operations with the acquisition of 22 Social Club Productions and its subsidiaries and partners.
About 22 Social Club Productions, Blue 22 Entertainment, AppQuest LLC - Continued growth of our company through live event production, artist booking/management services, merchandising, publishing and licensing services, music and film distribution and the development of broadcast programming products, along with the development of new web and mobile apps.
Read The Full Release Here: http://finance.yahoo.com/news/frontier-beverage-company-subsidiary-plans-140300730.html
FBEC has strong potential to make an impressive move out of the gate today. The chart is showing a bullish trend, combined with a low float and current PPS this play presents a unique opportunity for traders.
Make sure you start your research on FBEC NOW!
***Please sign up for my FREE Text Message list***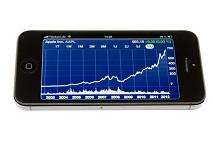 Emails tend to take too long to be received and my alerts immediately start gaining momentum when the market opens. By signing up to my text messages you will receive my alerts at 9:30am EST every time!
Just text the words "StockAlerts" to "96362" and start
Receiving alerts immediately on your phone.
---
Disclaimer
Never invest in any stock featured on our site or emails unless you can afford to lose your entire investment.
The disclaimer is to be read and fully understood before using our site, or joining our email list.
PLEASE NOTE WELL: This report is for information purposes only, and is neither a solicitation nor recommendation to buy nor an offer to sell securities. pennystockpickalert.com and its employees are not a registered investment advisor and is not a broker-dealer in any jurisdiction whatsoever. Full disclaimer can be read at http://www.pennystockpickalert.com/disclaimer
Release of Liability:
Through use of this website viewing or using you agree to hold pennystockpickalert.com, its operators owners and employees harmless and to completely release them from any and all liability due to any and all loss (monetary or otherwise), damage (monetary or otherwise), or injury (monetary or otherwise) that you may incur. The information contained herein is based on sources which we believe to be reliable but is not guaranteed by us as being accurate and does not purport to be a complete statement or summary of the available data. pennystockpickalert.com's affiliates may from time to time have a position in the securities mentioned herein and may increase or decrease such positions without notice. Any information, opinions and analysis contained herein are based upon sources believed to be reliable, but no representation, expressed or implied, is made as to its accuracy, completeness or correctness. The opinions contained herein reflect our current judgment and are subject to change without notice. pennystockpickalert.com accepts no liability for any losses arising from an investor's reliance on the use of this material. pennystockpickalert.com has agreed to be compensated five thousand dollars for a one day public awareness marketing campaign for FBEC by a Third Party Non Affiliate of the company. Consequently, pennystockpickalert.com has an inherent conflict of interest in publishing this report. Upon receipt of the FBEC shares, the third party and/or their related persons and affiliated entities will sell shares of common stock of FBEC in the open market at any time without notice. In some instances the third party identified herein has bought and sold, is buying and selling and will buy and sell shares of the featured company's shares. pennystockpickalert.com will not update any purchases and sales of any shares of the company profiled in any future postings on pennystockpickalert.com emails, website or other medium utilized to feature or disseminate information. Your purchase of FBEC shares will likely increase the value of your position in FBEC shares. pennystockpickalert.com and/or the third party, its related persons and affiliated entities, and sales by FBEC will likely decrease the value of your position in FBEC shares. pennystockpickalert.com does not set price targets on securities. All information on featured companies is provided by the companies profiled, or is available from public sources and pennystockpickalert.com makes no representations, warranties or guarantees as to the accuracy or completeness of the disclosure by the profiled companies. Any claims or Statements should be deemed apocryphal. pennystockpickalert.com encourages readers and investors to supplement the information in these reports with independent research and other pro advice.